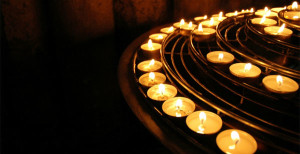 Following is the address by Prime Minister Benjamin Netanyahu at the opening ceremony of the Memorial Day for Israel's Fallen Soldiers:
Honorable Speaker of the Knesset, Yuli Edelstein,
Distinuished guests, first and foremost my brothers and sisters, members of the bereaved families,
As the son of a bereaved family, I, like you, carry the weight of despair. I know the depths of sadness and the agonizing pain of loss. They are relentless. When I received the news of my brother and later had to break it to my parents, my whole world collapsed. The same thing happened to you. We spend the remainder of our lives struggling to emerge from the ruins. It never fully happens, but there is new life. Today I spoke with the mother of Ben Vanunu, a remarkable young boy who fell in Operation Protective Edge. Sarit and Ilan welcomed a daughter into the world today, and tears of sadness and joy mix together.
Twenty three thousand, four hundred and forty seven – this is the number of Israel's fallen soldiers, in honor of whom we bow our heads today – in grief, silence, admiration and gratitude. The day bereavement first enters our doorstep is the day our loved ones become no longer just ours. While they fundamentally belong to us, a part of our flesh that has been cut off, they also belong to the nation, a nation that pays tribute to them today and acknowledges the enormity of their sacrifice. Jews, Druze, Christians, Muslims, Bedouins, Circassians, men and women – we all share one fate. Continue reading →